Currituck Beach Lighthouse

The only lighthouse in North Carolina still housed in its original structure and one of only a dozen lighthouses nationwide with an original Fresnel lens still in use, the Currituck Beach Lighthouse is in the National Register of Historic Places. The lighthouse remains today an active aid to navigation and serves a 40 mile stretch of the Atlantic coast between Cape Henry in VA and Bodie Island in NC.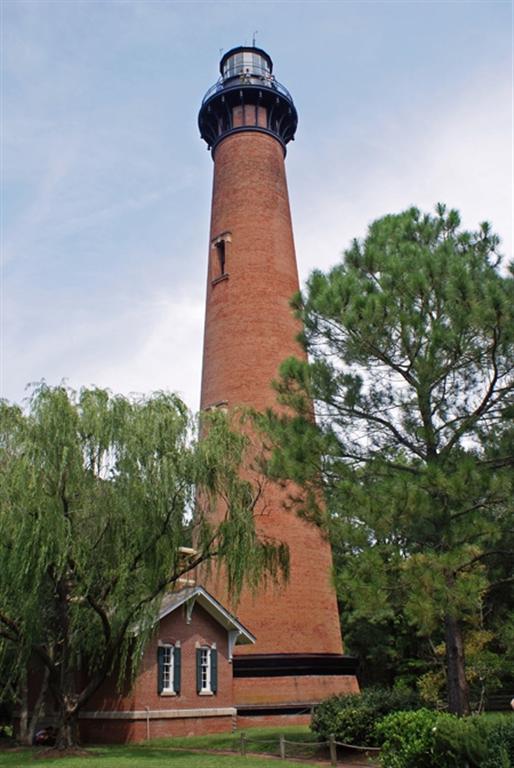 For additional information on the history of the lighthouse see:
The National Park Service Report on the Currituck Beach Lighthouse.
Send website feedback to: Ron Nemec © 2010 Bike For the Cure, all rights reserved.
Site created by Jennifer Hickok